The Null Device
(R; Crime/Horror) A lone agent must transmit data into enemy territory, fight an army, rescue a damsel in distress and save the world. Published in Outbound, a science fiction anthology by the Boston Comics Roundtable
Inky Stories #6: Front Cover
The Null Device: Page 1 of 26
The Null Device: Page 2 of 26
The Null Device: Page 3 of 26
The Null Device: Page 4 of 26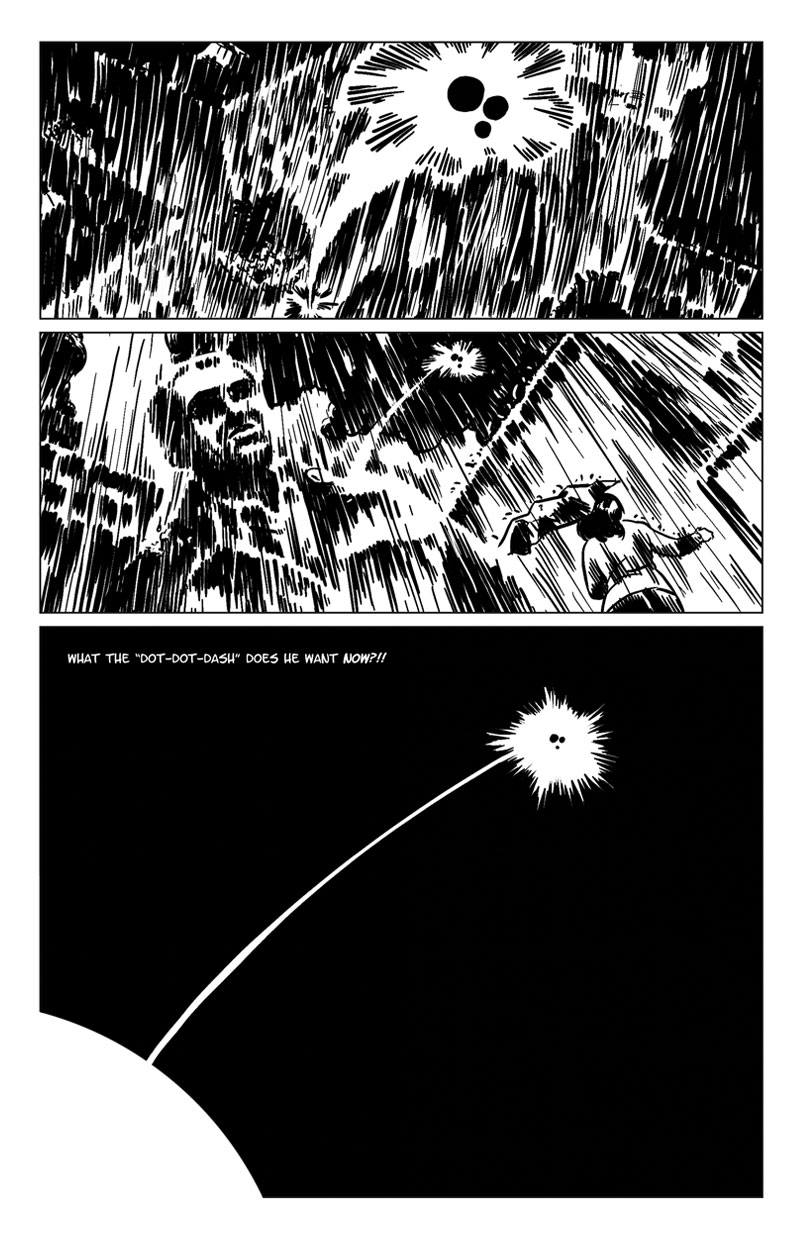 The Null Device: Page 5 of 26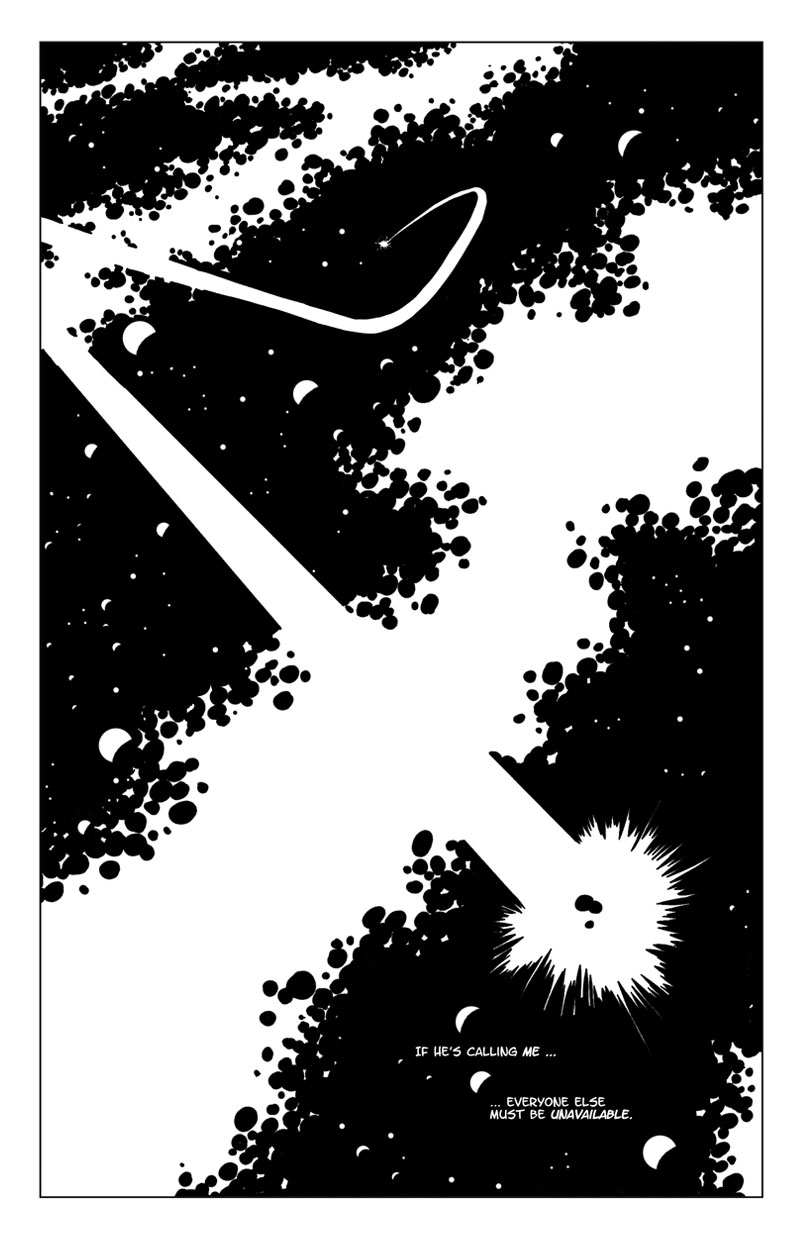 The Null Device: Page 6 of 26
The Null Device: Page 7 of 26
The Null Device: Page 8 of 26
The Null Device: Page 9 of 26
The Null Device: Page 10 of 26
The Null Device: Page 11 of 26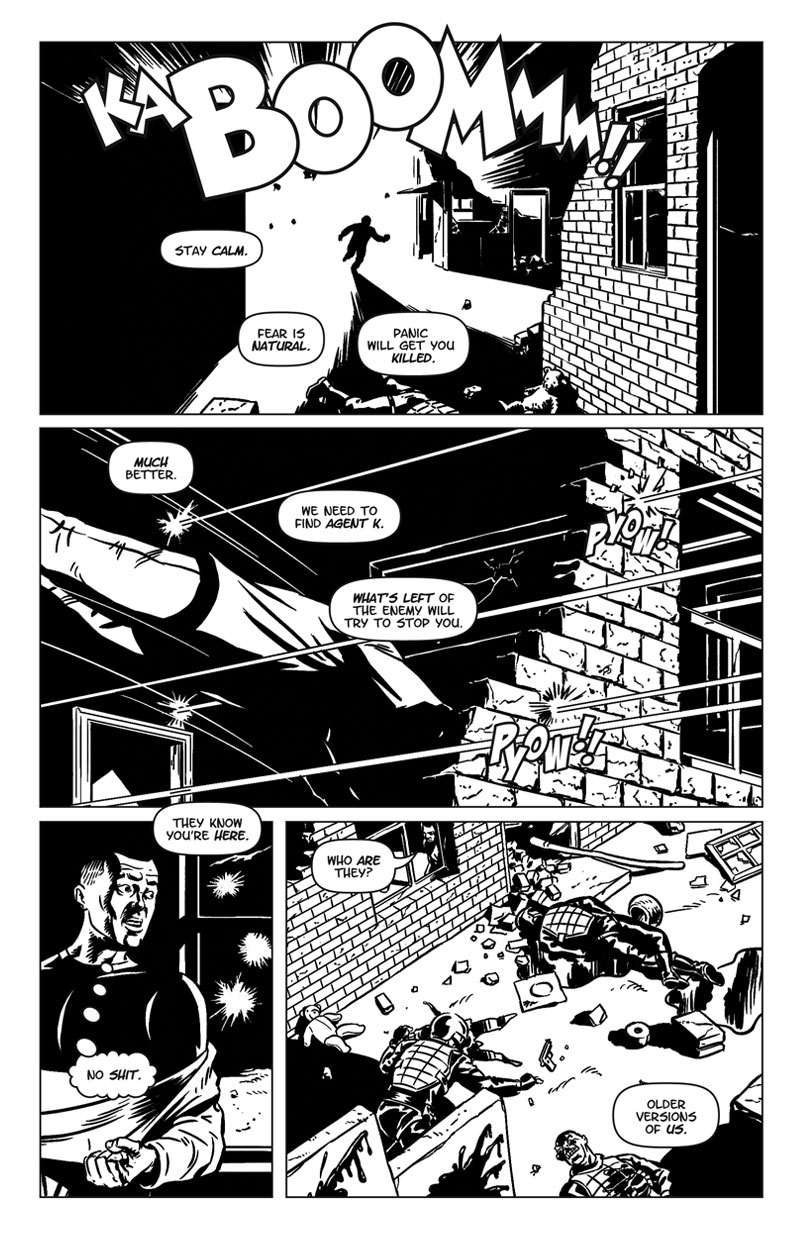 The Null Device: Page 12 of 26
The Null Device: Page 13 of 26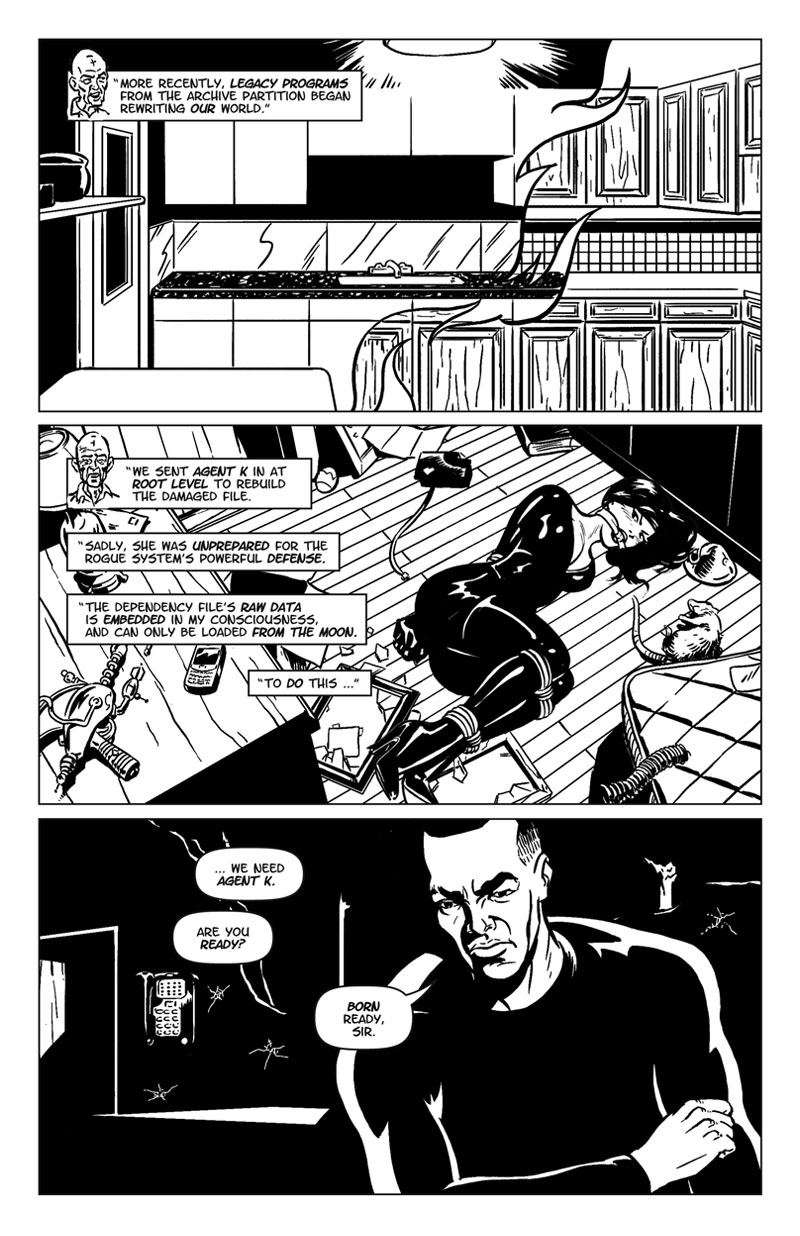 The Null Device: Page 14 of 26
The Null Device: Page 15 of 26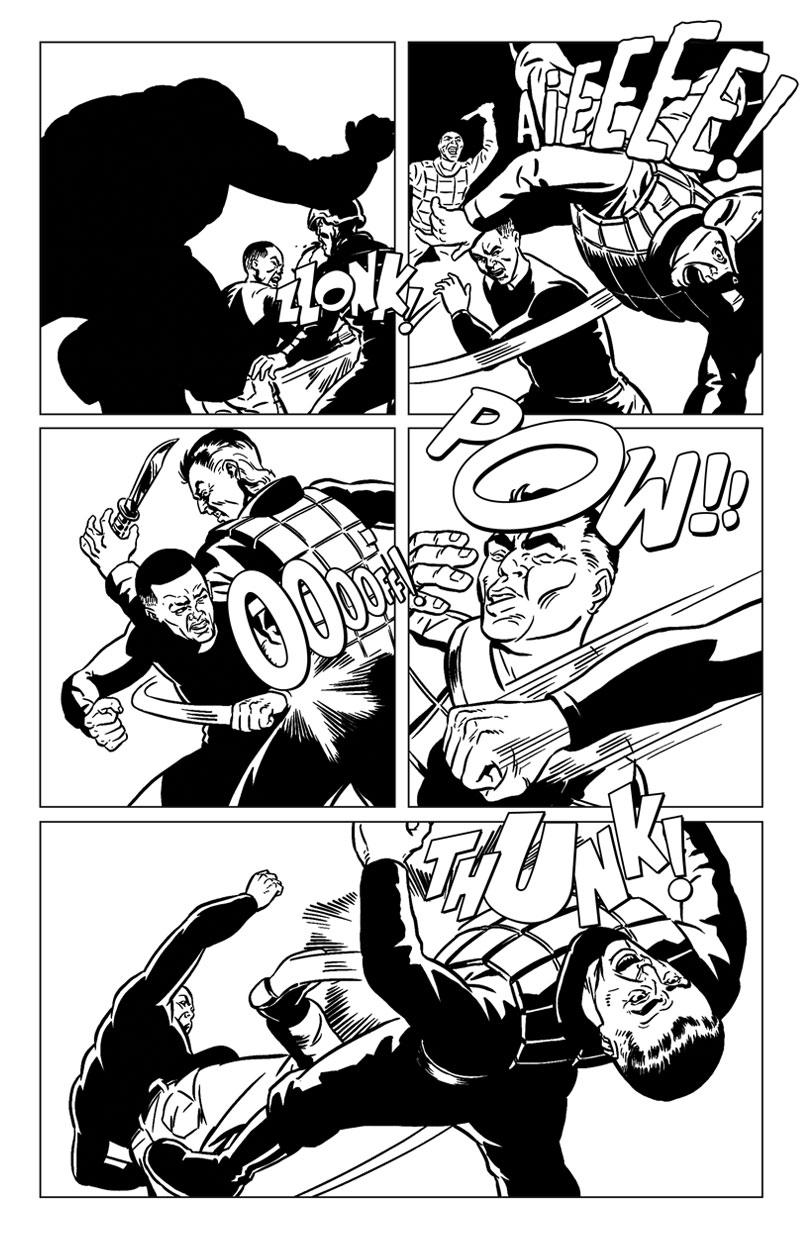 The Null Device: Page 16 of 26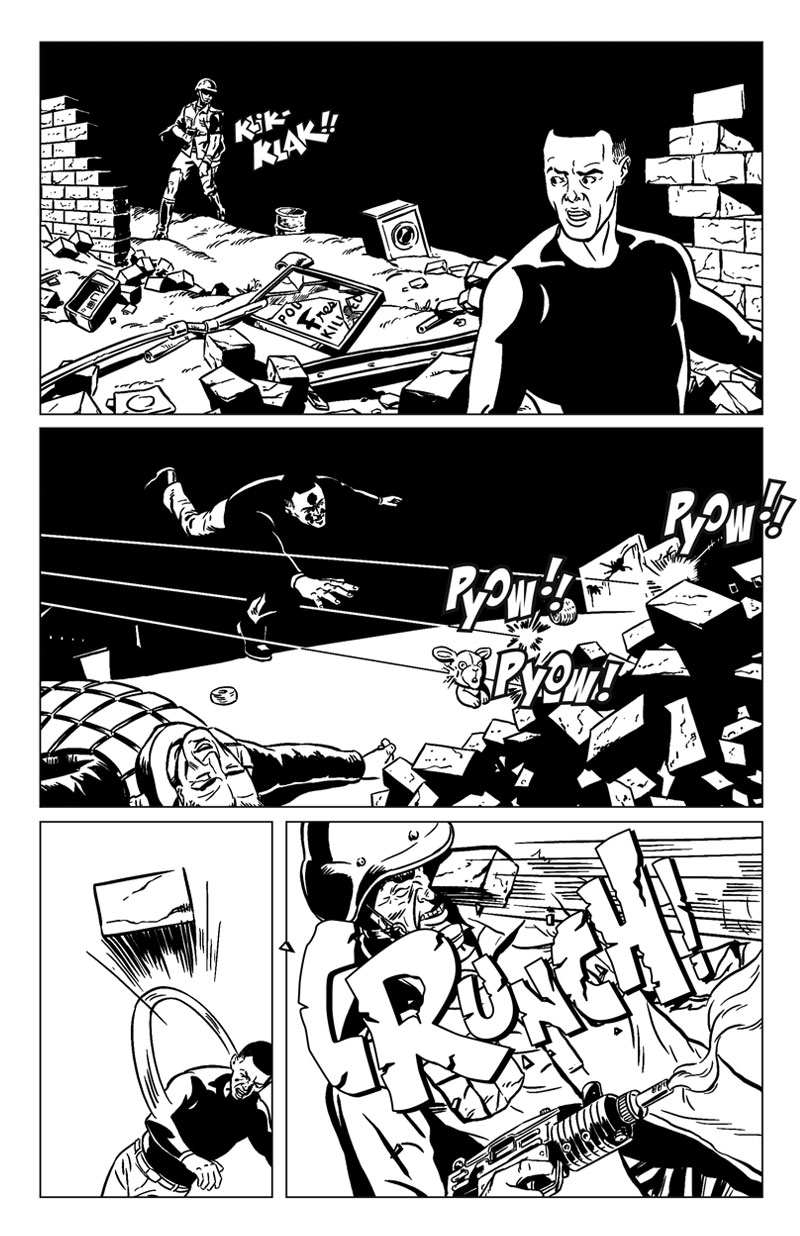 The Null Device: Page 17 of 26
The Null Device: Page 18 of 26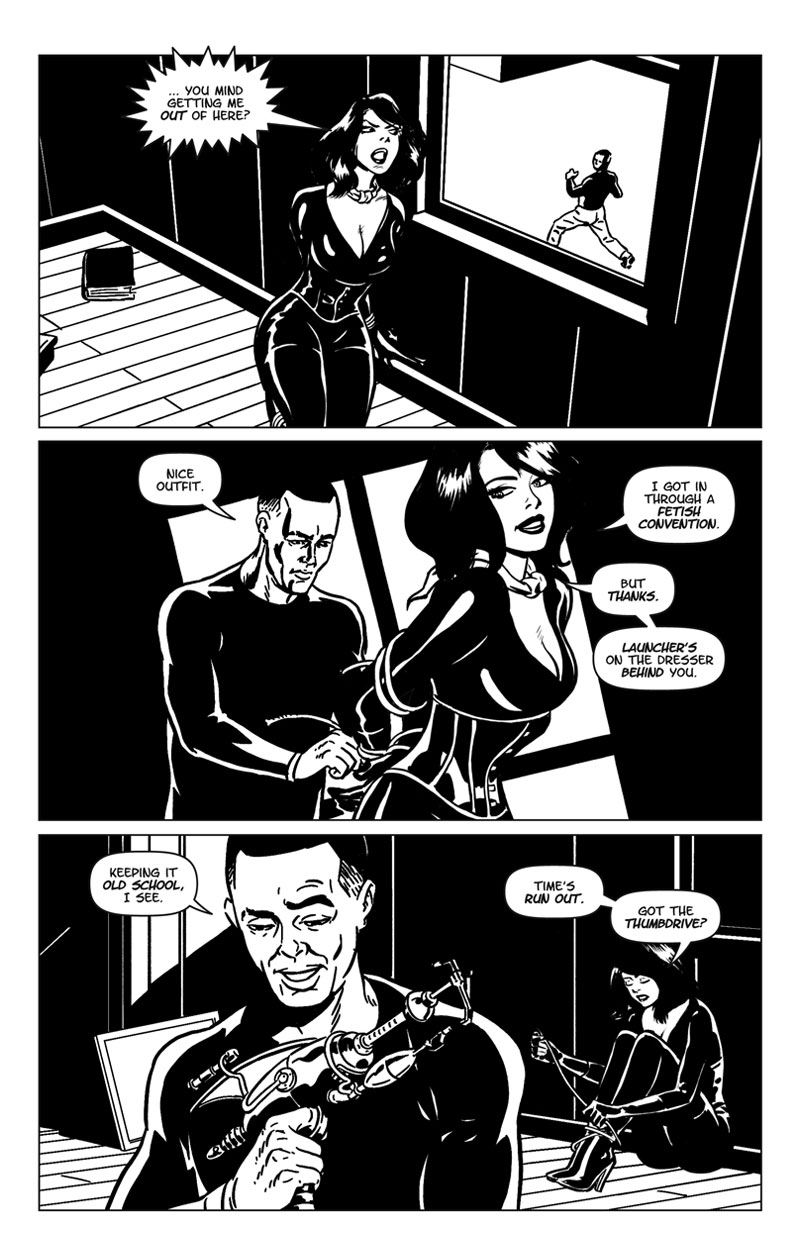 The Null Device: Page 19 of 26
The Null Device: Page 20 of 26
The Null Device: Page 21 of 26
The Null Device: Page 22 of 26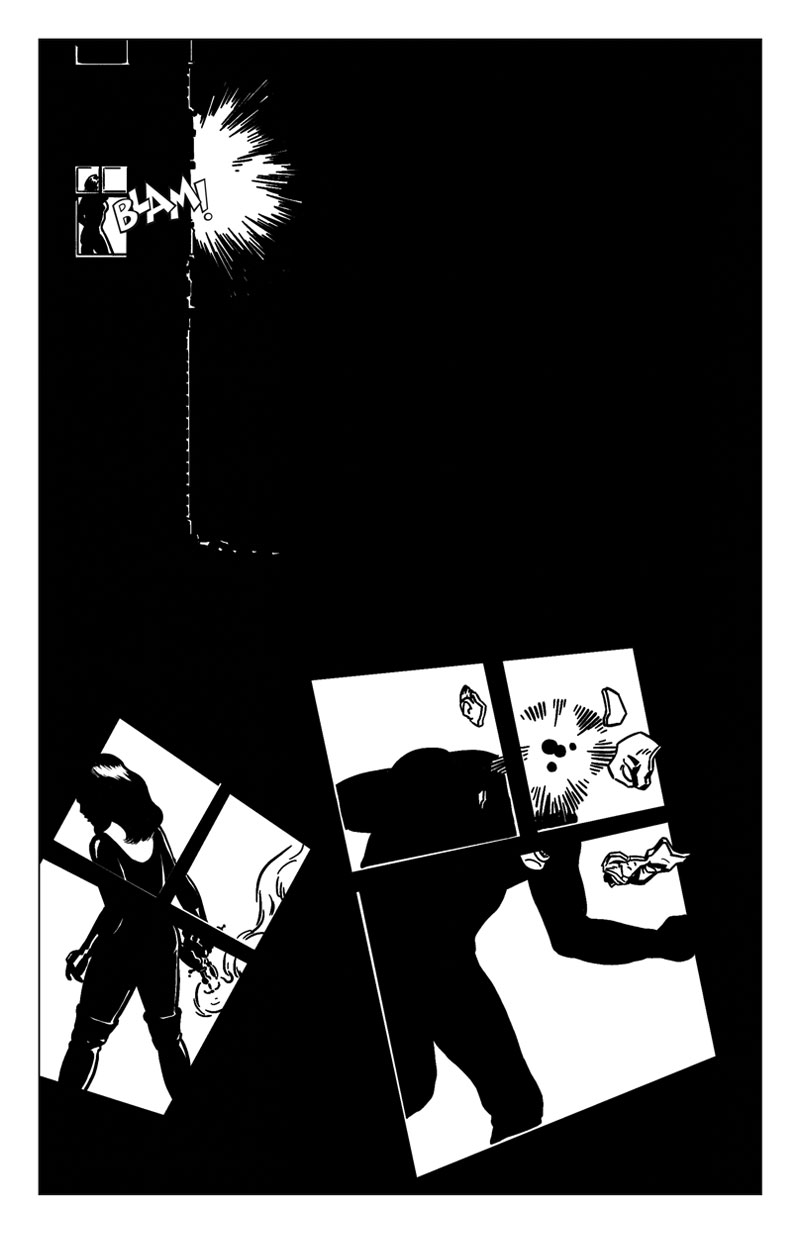 The Null Device: Page 23 of 26
The Null Device: Page 24 of 26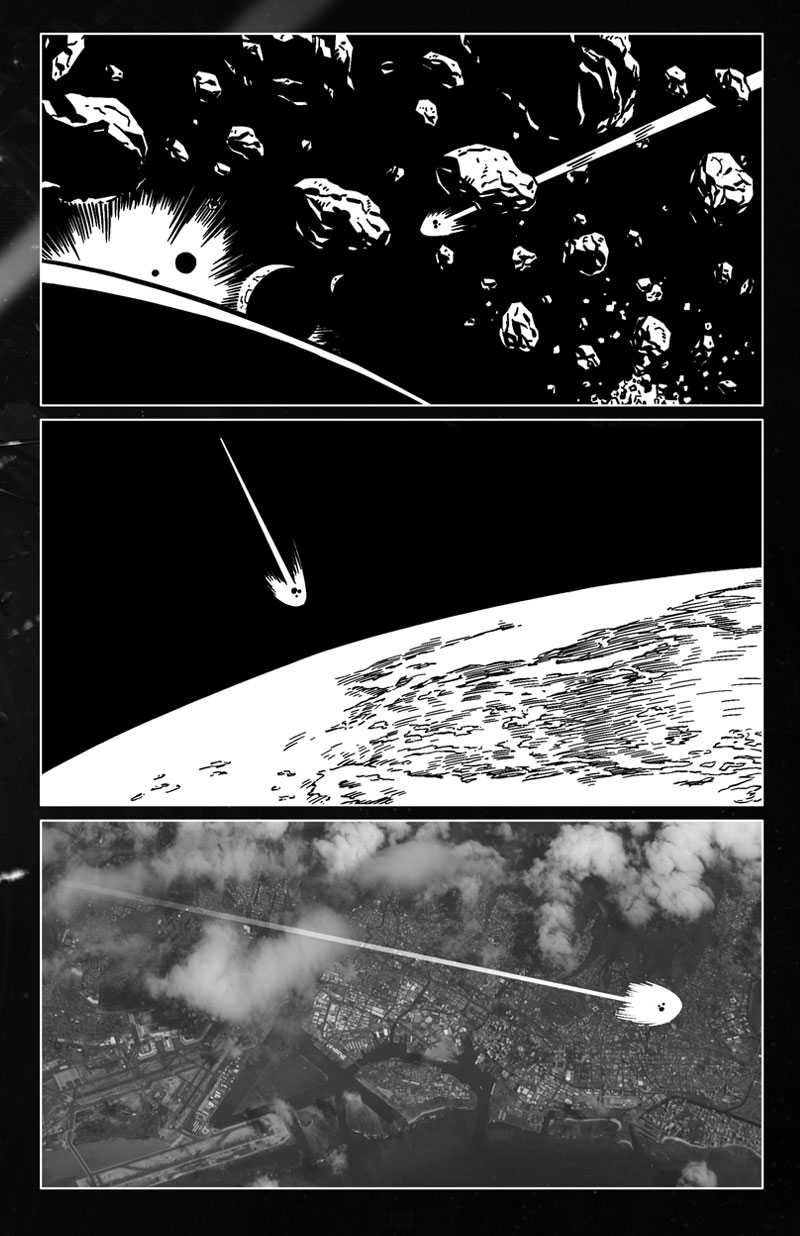 The Null Device: Page 25 of 26
The Null Device: Page 26 of 26
Inky Stories #6: Agent K Unix Tips
Inky Stories #6: Inman Square Variant Front Cover
Inky Stories #6: Pulp Variant Front Cover
Previous
Next
Story Notes
This story is loosely based on "Soaked", my unfinished 24-hour comic of 2007. I really wanted to work on a comic for Spring of 2008, and started adding the missing lettering to "Soaked". Since this is an unethical violation of the 24-Hour Comics, I decided to create an entirely new story based on "Soaked".
The new script was researched and developed from March to October 2008. I tried expressing the irrational dreamscape qualtiy of "Soaked" with just enough realism to make it coherent. To that end, I needed a greater understanding of computing. Research started off as an unfocused time drain, but was ultimately saved by nearby MIT geeks eager to provide some much-needed direction. The plot, actions and even the new title are a direct result of their input.
Working in parallel with script development, I made the art from April 2008 to January 2009. Visual research included technology, war zones, weapons, military uniforms, software and more. Each page was created one at a time, digitally "pencilled" tightly as if someone else were inking it. I "inked" each page as if it came from another artist. With new research and script revisions, and working around my full time day job, each page took at least 2 weeks to draw.
Like "Zip's Last Day" and "Dead by the Pool", no trees were harmed in the production or creation of this comic.
Tools and Materials
Apple PowerBook G4
Wacom Drawing Tablet
Apple TextEdit, Adobe Photoshop + Illustrator + InDesign, Corel Painter
Google Web + Image Search
Dave M!, dot-dot-slashing his way to your root.